A word from our CEO - Super Informed March 2022
What an exciting period it has been. We've laid the foundations for UniSuper to enter a competitive environment in the world of choice. Our 'hidden gem' super fund is no longer hidden
---
Hi everyone,

What an exciting period it has been for UniSuper.

Award winning super
Firstly, I'm delighted about the news that we've been awarded the prestigious Canstar 2022 Outstanding Value Award- Superannuation.
This is the first year we've participated in the Canstar rating process, making our 5-star rating even more significant. This award cements our position as one of Australia's best-performing superannuation funds and is testament to our team's hard work and ongoing dedication to deliver outstanding value to you, our members.
Read more on the Canstar Outstanding Value Awards - Superannuation.
Investments
On the flip side, we know it's been a challenging few years' coping with the uncertainty of the pandemic. Financial year 2021 delivered some excellent investment returns, and our focus remains on long-term performance. However, flat returns can be expected from time to time. You can read more about recent market volatility through our March update on investments.

I understand how passionate and concerned many of you are with respect to the subject of climate change. As we progress towards our net-zero target in 2050, we'll continue to use our Climate risk and our investments report to highlight case studies of engagement and practice within our portfolio to hold ourselves and companies accountable.
In our next set of short-term climate targets, we will be seeking more comprehensive and ambitious targets. We're proud of our track record of delivering market-leading returns for members and are conscious about doing this in a responsible and sustainable way.
Read more about progress on our climate commitments.
Federal Budget
The Federal Budget 2022 focussed heavily on cost of living support for Australians. It was delivered in the context of recent floods, the situation in Ukraine, and an imminent Federal Election.
Read more on our Federal Budget recap.
Member Outcomes Assessments
Each year, super funds must assess their performance to determine whether they promote the financial interests of members. We're proud to report on another year of great performance for our MySuper, Accumulation, and Pension products.
Find out more about our Member Outcomes Assessments.
Brand update
You may have seen or heard our brand campaign across radio, digital or driving around the streets. Our 'hidden gem' super fund is no longer hidden!

We've undertaken a tremendous amount of work and member research over the last 12 months to lay the foundations for UniSuper to enter a competitive environment in the world of choice. As the superannuation industry continues to mature, more and more members are choosing which funds to join, and which funds to stay in.
We have an enviable track record of leading investment performance and low fees that there is a strong demand for people to join our fund, but we need a strong brand to stand out from the pack.
UniSuper Mobile App
Finally, I'm excited to share some news. I know many of you have been requesting a UniSuper Mobile App, so I'm delighted to report that the App is in development and will be available in the coming months.
There's a considerable amount of research and member testing involved to ensure we deliver a solution that meets your needs. We look forward to introducing our App that's helpful and easy to use.
Thank you for your continued support of UniSuper.
Regards,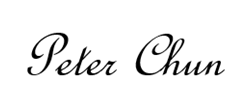 Peter Chun