We're on campus with you
We're available to help you with information or personalised advice about your membership and our range of products. You can meet with a super consultant or financial adviser on campus or via secure video conference.
Kingswood campus
Address

Building K, 1.03
Second Ave
Kingswood NSW 2747


Hours

9.00am to 5.00pm Mon to Fri
Phone

1800 331 685
8.30am to 6.00pm (Melbourne time) Mon to Fri

Fax

1300 224 037
Parramatta campus
Address

Building EA.G.37
Parramatta NSW 2150

Hours

9.00am to 5.00pm Mon to Fri
Phone

1800 331 685
8.30am to 6.00pm (Melbourne time) Mon to Fri

Fax

1300 224 037
We're here for you
Learn about who UniSuper are and why we're a great choice for your super.
How we can help
General advice
Our super consultants offer general advice and help with your super at no additional cost.
Select advice
Our financial advisers offer personalised advice relating to your super.
Comprehensive advice
Our financial advisers provide comprehensive advice on super and other financial matters such as budgeting, wealth creation, retirement planning and aged care.
Our team at Western Sydney University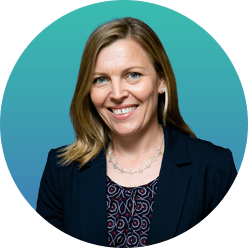 Lindsey Ellis
Super Consultant
Lindsey is available to provide general information about superannuation, answer questions about UniSuper products and services, or help with your paperwork.
You can book an appointment with Lindsey at the following locations:
The University of New England
University of Technology Sydney
Western Sydney University
Lindsey is available via video chat.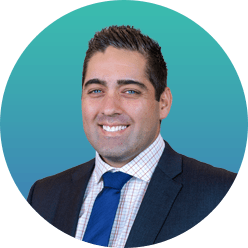 Greg Elias
Private Client Adviser
Greg has been providing financial planning advice since 2006 and joined UniSuper in 2016.
Greg partners with UniSuper members to make recommendations and strategies best suited to their needs. He aims to improve the way in which his clients can build wealth, and ultimately strengthen their overall financial position.
Committed to the success of his clients, Greg enjoys and takes great pride in seeing his clients make changes to achieve their goals to live and retire comfortably, without stress and free from any financial duress.
Greg also contributes to the ongoing development and education of financial advisers by drafting and submitting articles on a regular basis for Kaplan Professional, the preeminent content and education provider within the financial services industry.
Qualifications
CERTIFIED FINANCIAL PLANNER® (CFP)
Graduate Diploma in Financial Planning
Bachelor of Economics (Banking & Finance)
Justice of the Peace (NSW)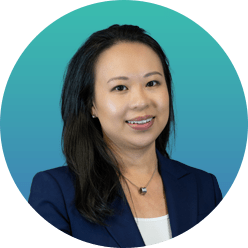 Isabelle Zhang
Private Client Adviser
Isabelle has over 20 years' experience in the financial services industry. Since 2007 she has worked in various organisations including industry funds, boutique firms and banks, specialising in pre-retirement, wealth creation and protection advice.
With a strong focus on value, Isabelle is passionate about empowering members to achieve their financial goals through strategic and personalised planning. Isabelle is also committed to establishing ongoing relationships to ensure members remain well informed, and on track to achieve their objectives.
You can see Isabelle at the University of Sydney and Western Sydney University campuses across the greater metro area.
Qualifications
Certified Financial Planner®
Master of Business Administration
Advanced Diploma of Financial Services
Professional associations
Financial Planning Association Australia
Seminars and webcasts
Get help at every stage of your super journey with our events, seminars and webcasts.
Events are held at university campuses, at off-campus venues, or online.
Seminars
Learn about super and retirement planning, or get the latest finance insights from our experts.

Seminars are free to attend and you can bring your family or friends.
Webcasts
Our free webcasts are available live or on-demand.

Learn about super, retirement and money matters—when it suits you.