Our executive leadership team
Our leadership team, led by CEO Kevin O'Sullivan, is committed to achieving our purpose: providing greater retirement outcomes to our members.
The team operate in line with our annual performance objectives and report to the UniSuper Board.
UniSuper's day-to-day administration is managed by a wholly owned company, UniSuper Management Pty Ltd (UniSuper Management).
Kevin O'Sullivan
Chief Executive Officer
As Chief Executive Officer, Kevin is responsible for developing, leading and implementing corporate strategy and culture. He is also accountable for the overall services and operational management of UniSuper Management nationally.
Kevin joined UniSuper in July 2013 and has more than 30 years' experience in the superannuation and actuarial sectors. A qualified actuary, Kevin's previous role was Director, Actuarial and Benefits Consulting at Russell Investments. Kevin has a degree in Commerce, is a Fellow of the Institute of Actuaries of Australia (FIAA), a Fellow of the Canadian Institute of Actuaries (FCIA) and a Fellow of the Society of Actuaries (FSA).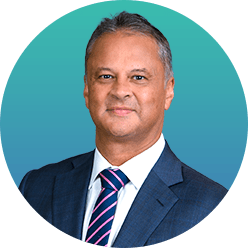 John Pearce
Chief Investment Officer
John joined UniSuper in 2009 and is responsible for the management of our investment functions. John has over 25 years' experience in the financial services industry both in Australia and Asia. He has held several senior positions including Chief Executive Officer and General Manager, Investments for Australia's largest asset management company Colonial First State from 2000 to 2006.
From 2006 to 2008 John was the Head of Global Asset Management for Ping An, which is China's second largest insurance company. John has a degree in economics and a Masters in applied finance. He has also completed a Program for Management Development at Harvard Business School. John was appointed a non-executive director on the Treasury Corporation of Victoria Board on 14 April 2015.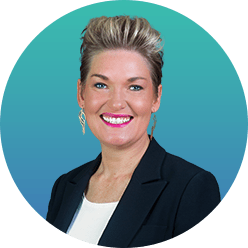 Anna Leibel
Chief Delivery & Information Officer
Anna is UniSuper's Chief Delivery and Information Officer responsible for delivering strategic projects, member administration operations, developing and implementing the IT strategy, and information security management. She has been leading the business through transformational change since 2017.
As a highly accomplished senior executive and corporate adviser, Anna is renowned for her ability to blend strategy development and transformational change across technology, business practices and growth culture. In addition she is a passionate advocate for women in STEM and leadership, participating in many speaking panels about these topics at business and industry forums.
Anna's cross-industry career spans more than two decades in transformation programs, IT advisory and technology start-ups with organisations including PwC, Telstra, seek and NAB.
Anna is a board member with Ambulance Victoria and is a graduate of the Australian Institute of Company Directors. Anna holds a Postgraduate Certificate in IT leadership and has also participated in two senior executive programs at Massachusetts Institute of Technology's (MIT): Succeeding in a Digital Economy, and Driving Strategic Innovation.
Kevin Roadnight
Chief Operating Officer
Kevin joined UniSuper in 2019, he has held a number of senior finance and strategic leadership positions across a number of sectors including banking, superannuation and not-for-profit. Kevin worked for the NAB for over 20 years in a variety of senior roles including Chief Financial Officer (CFO) of a NAB subsidiary in the United States. He also worked in organisations such as ANZ and the State Superannuation Board of Victoria.
In his most recent role, prior to UniSuper, Kevin moved into the not-for-profit sector as the CFO and Company Secretary for Vision Australia. Kevin is a skilled CFO & Controller, particularly with regard to working with an executive teams, boards and regulators to transform and grow businesses. At UniSuper Kevin is responsible for Corporate Services which includes Finance, Legal, Procurement, Data, Corporate Governance and Facilities. He has a Bachelor in Business and is a CPA.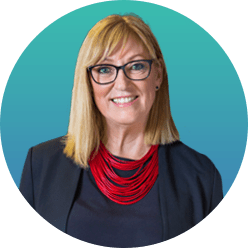 Lee Scales
Chief Customer Officer
Lee joined UniSuper in 2007 and prior to that had more than 25 years in the banking and finance industry. She has had extensive experience in financial and consulting services organisations and has held senior executive business, customer and human resources roles at the National Australia Bank (NAB). Her career and expertise includes people and learning strategy, operations and call centre management, transformation programs, change management and retail banking.
Lee has a Graduate Diploma in Leadership and Change, an Advanced Diploma in Human Resource Management, is a Fellow of the Financial Services Institute of Australasia (FINSIA), a member of the Australian Human Resources Institute (AHRI) and has represented the superannuation sector on the Board of the Financial Institutions Remuneration Group (FIRG).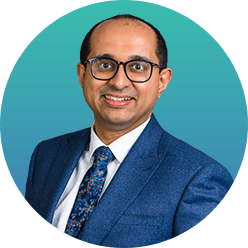 Anand Thomas
Chief Strategy & Marketing Officer
Anand joined UniSuper in July 2019, as the Chief Strategy and Marketing Officer to lead the strategy, product, marketing and digital capabilities.
In a career spanning 20 years in financial services, Anand has worked in Australia and in Asia for organisations such as MLC, NAB, ANZ, OCBC Bank and Citicorp. Anand's formative years were in customer service, marketing and product. Over the years he has gone to build a proven career in leading and transforming businesses to deliver double digit growth as well as leading capability teams to enable front line businesses to succeed.
Anand has an MBA from the Melbourne Business School and a Bachelor of Commerce from Loyola College, Chennai, India. He is also a member of the Australian Institute of Company Directors.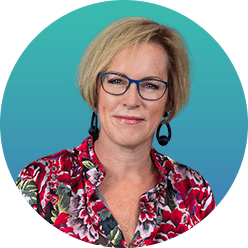 Julie Watkins
Chief People Officer
Julie joined UniSuper in 2018 with over 20 years' experience in the HR field. This experience was gained in the financial services, healthcare, consumer goods and professional services sectors across Multinational, Asia Pacific and Australian roles.
Julie has worked overseas in HR and non-HR roles with expertise in areas of change, talent development, organisational design and building effective teams. Passionate about leading a People Services function that has business understanding at the heart of decisions and then executing with impact. Experienced working with Boards and has completed a Bachelor of Business, Graduate Diploma of Business (Major: Organisation Development) and recently completed Australian Institute of Company Directors accreditation.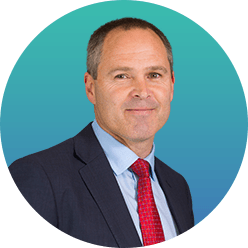 Graham Eggins
Acting Chief, Financial Advice
Graham joined UniSuper in 2008. Graham is responsible for the financial advice service known as UniSuper Advice. After an earlier stint with UniSuper he has spent nearly 25 years with the fund. Having previously been a practising financial adviser for 13 years, he is passionate about financial advice and the important role it plays in providing greater retirement outcomes for our members. Graham also has a deep understanding of the higher education and research sector having previously worked at the University of Canberra.
Graham has a Bachelor of Arts in Administration (majoring in economics), a Diploma of Superannuation Management an Advanced Diploma Financial Services (Financial Planning).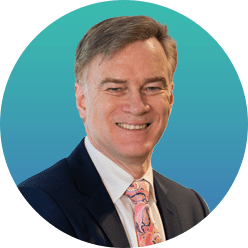 Andrew Raftis
Chief Risk Officer
Andrew joined UniSuper in 2020 and will lead UniSuper's Risk and Assurance team. He has spent 20 years working internationally with AXA, AIG (American Insurance Group) and Zurich in roles including Chief Risk Officer, Chief Auditor and Chief Compliance Officer. Andrew returned home to Melbourne in 2018 and has since worked on several boards and advisory committees, including the AMP Employer Sponsored Superannuation Plan Policy Committee.
Andrew has a Bachelor of Laws, a Bachelor of Commerce, a Post Graduate Diploma in Commercial Law and a Certificate in Risk Management Assurance.