Our executive leadership team
Our leadership team, led by CEO Peter Chun, is committed to achieving our purpose: providing greater retirement outcomes to our members.
The team operate in line with our annual performance objectives and report to the UniSuper Board.
UniSuper's day-to-day administration is managed by a wholly owned company, UniSuper Management Pty Ltd (UniSuper Management).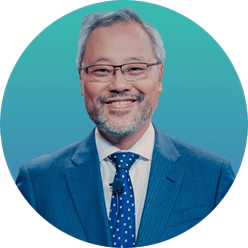 Peter Chun
Chief Executive Officer
Peter Chun joins UniSuper as incoming Chief Executive Officer on 6 September 2021. As CEO Peter is responsible for developing, leading and implementing corporate strategy and culture. He is also accountable for the overall services and operational management of UniSuper Management nationally.
Peter brings close to 30 years' experience in financial services across both the retail and industry fund sectors, particularly in roles spanning business development, marketing, product development, digitisation, client services and business transformation.
Most recently, he has been at Aware Super as Group Executive, Member Growth, with responsibility for leading the Brand, Marketing, Digital, Product and Business Development functions. Prior to Aware, he spent over a decade at Colonial First State in roles spanning product, distribution and investments.
Peter is a qualified Actuary having completed a Bachelor of Economics, majoring in Actuarial Studies at Macquarie University. He also has Graduate Diplomas in Applied Finance and Investments and Financial Planning from the Securities Institute of Australia; and has undertaken the Advanced Management Program at Harvard Business School.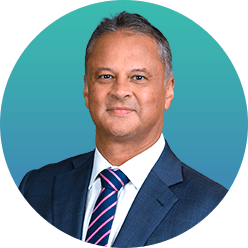 John Pearce
Chief Investment Officer
John joined UniSuper in 2009 and is responsible for the management of our investment functions. John has over 25 years' experience in the financial services industry both in Australia and Asia. He has held several senior positions including Chief Executive Officer and General Manager, Investments for Australia's largest asset management company Colonial First State from 2000 to 2006.
From 2006 to 2008 John was the Head of Global Asset Management for Ping An, which is China's second largest insurance company. John has a degree in economics and a Masters in applied finance. He has also completed a Program for Management Development at Harvard Business School. John was appointed a non-executive director on the Treasury Corporation of Victoria Board on 14 April 2015.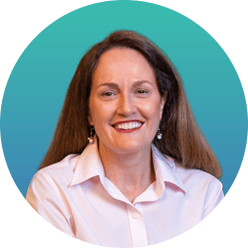 Dani Murrie
Chief Marketing & Growth Officer
Dani joined UniSuper in January 2022 following an extensive career in finance, working across Colonial First State, Westpac, Commonwealth Bank and First Abu Dhabi Bank in the United Arab Emirates. Most recently, she led the operationalisation of an enterprise-wide digital transformation program at MetLife Australia.
Dani has a bachelor's degree in Marketing and Accounting from UNSW and further qualifications in digital marketing, advertising and financial planning. Her remit brings together marketing, digital, product and employer partnerships to drive growth for the fund.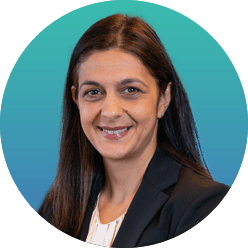 Anastasia Crisafi
Chief Financial Officer
Anastasia joined UniSuper in April 2022 as Chief Financial Officer and brings strong experience including being the Global Finance Director for the Retirement & Superannuation Services, Technology and Group from Link Group where she worked for the last 13 years. Anastasia has worked in a range of financial areas including commercial pricing, mergers and acquisitions, profit and loss ownership, financial accounting, investor relations, and external audit services.
Anastasia has a Bachelors of commerce - BCom, Accounting and Finance with a Bachelor of Arts from the University of Melbourne and is CA qualified with Chartered Accountants Australia and New Zealand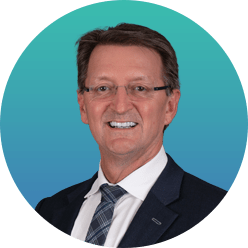 Steve McGregor
Chief Delivery & Information Officer
Steve joined UniSuper in March 2021, as the Chief Delivery & Information Officer to lead the Technology, Operations and Program Management capabilities at UniSuper. His primary focus is on designing and leading process and technology improvement across the business to lower cost to serve through operational efficiencies, significantly improve project delivery capability, establish fit for purpose governance and focus on leadership to achieve high performance and a customer-focused culture.
Steve is an executive with successful business and technology transformation experience and has over 25 years' experience in driving results, with a high level of personal integrity and a strong track record of large scale transformation success combined with outstanding people development capabilities.
Previously, Steve has worked for Zurich Life Insurance Australia, Colonial First State Investments, Commonwealth Bank of Australia and Prudential UK & Europe, where he was charged with setting and shaping the 5 year transformation agenda.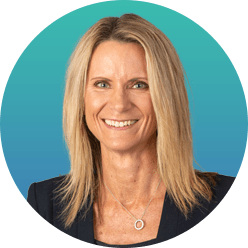 Danielle Mair
Chief Member and Advice Officer
Danielle joined UniSuper in March 2022 as Chief Member and Advice Officer and brings extensive executive and industry experience, having worked for Sunsuper, Macquire Bank, MBF and Suncorp. Danielle has led member contact centers, operations, change teams, and advice functions and her main focus will be to focus on streamlining member experience.
Danielle has a master's degree in Business Administration (MBA), Strategic Human Resource Management from the University of Southern Queensland, and has completed an advanced management program in leadership from INSEAD.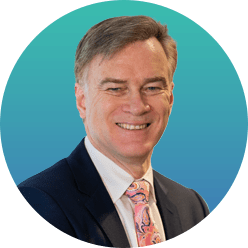 Andrew Raftis
Chief Risk Officer
Andrew joined UniSuper in 2020 and will lead UniSuper's Risk and Assurance team. He has spent 20 years working internationally with AXA, AIG (American Insurance Group) and Zurich in roles including Chief Risk Officer, Chief Auditor and Chief Compliance Officer. Andrew returned home to Melbourne in 2018 and has since worked on several boards and advisory committees, including the AMP Employer Sponsored Superannuation Plan Policy Committee.
Andrew has a Bachelor of Laws, a Bachelor of Commerce, a Post Graduate Diploma in Commercial Law and a Certificate in Risk Management Assurance.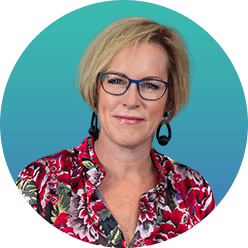 Julie Watkins
Chief People Officer
Julie joined UniSuper in 2018 with over 20 years' experience in the HR field. This experience was gained in the financial services, healthcare, consumer goods and professional services sectors across Multinational, Asia Pacific and Australian roles.
Julie has worked overseas in HR and non-HR roles with expertise in areas of change, talent development, organisational design and building effective teams. Passionate about leading a People Services function that has business understanding at the heart of decisions and then executing with impact. Experienced working with Boards and has completed a Bachelor of Business, Graduate Diploma of Business (Major: Organisation Development) and recently completed Australian Institute of Company Directors accreditation.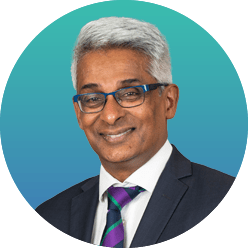 Siva Sivakumaran
Strategic Adviser to the CEO
Siva joined UniSuper in September 2020 following more than 25 years' experience in the superannuation and asset management industry. Over the last 15 years he has had extensive experience of leading market facing and back office operations through significant disruption and transformational change.
In his role as Strategic Adviser to the CEO, Siva leads the strategy and enterprise planning teams and is accountable for developing the Fund's strategy and for ensuring appropriate decisions are made around initiatives and projects that support growth.
Siva is a Fellow of the Institute of Actuaries and has a Master of Arts (M.A.) degree in Mathematics from the University of Cambridge.