General advice
Chat with a super consultant to learn more about super and our products and services at no additional cost.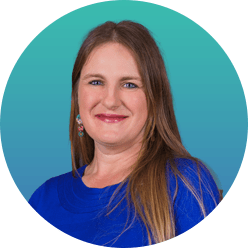 Melanie Carvill
Super Consultant
Melanie is available to provide general information about superannuation, answer questions about UniSuper products and services, or help with your paperwork.
You can book an appointment with Melanie at the following locations:
Flinders University
University of South Australia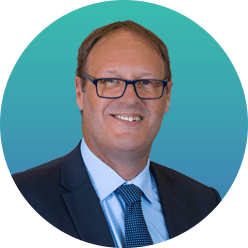 Michael Stone
Super Consultant
Michael is available to provide general information about superannuation, answer questions about UniSuper products and services, or help with your paperwork.
You can book an appointment with Michael at the following locations:
The University of Adelaide
University of South Australia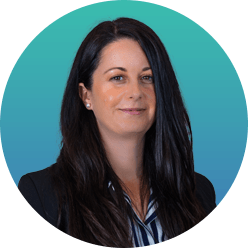 Briohny Powell
Financial Adviser, Select Advice
Briohny joined UniSuper in 2017, bringing her unique blend of expertise and genuine client service.
With over 10 years' experience in the financial services industry, specialising in superannuation, insurance, taxation planning and holistic advice, Briohny is passionate about understanding our members' financial goals and objectives and seeing the positive differences planning can make for her clients.
Here you can see your adviser's experience and qualifications. You can also see their details on ASIC's Financial Advisers Register.
These profiles should be read in conjunction with the Financial Services Guide – Personal Advice document (PDF, 205KB). All our comprehensive advisers are members of the Financial Planning Association Australia (FPA).
A comprehensive adviser can help you with:
budgeting
estate planning
government benefits and payments
personal insurance
retirement planning
redundancy planning
superannuation (including 20+ other super funds)
wealth creation
ongoing support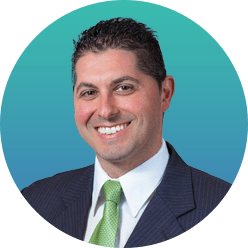 Damian Brunello
Private Client Adviser
Damian's experience has come from a number of different client service and financial adviser roles at various organisations. He has a passion for financial advice and developing ongoing relationships with clients.
Damian believes in the value of financial advice and provides strategic planning and investment advice with an emphasis on achieving personal goals and objectives for each stage of life.
His passion for superannuation, together with his extensive experience in retirement planning and knowledge of UniSuper products, helps Damian ensure that clients planning for retirement receive quality advice. Damian has been with UniSuper since January 2013.
Qualifications
CERTIFIED FINANCIAL PLANNER® (CFP)
Bachelor of Applied Science (Exercise & Sports Science)
Graduate Diploma of Financial Planning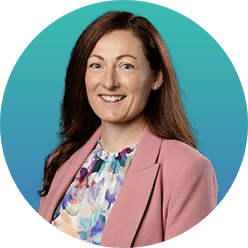 Renee Bilske
Private Client Adviser
Renee began her career in financial services as a Paraplanner in 2008 and quickly progressed to directly supporting clients as an Associate Adviser. This gave her the opportunity to advise clients across a broad range of needs and circumstances throughout their changing life stages. This experience also helped her to develop a strong technical background across a broad range of financial strategies.
Renee joined UniSuper in 2013 as a Review Adviser and has since been promoted to Private Client Adviser.
She passionately believes that regularly reviewing clients' circumstances is an integral part of the financial planning process. She's committed to maintaining ongoing relationships with her clients, enabling her to identify any new opportunities, ensure their retirement plan is still on track, and that they are working towards the achievement of their identified financial goals. This ensures that a clients' financial situation can be successfully managed as their personal circumstances, the legislative environment and economic conditions change.
Renee is also an advocate for educating people to take control of their finances. She encourages her clients to make informed financial decisions she takes the time to explain complex strategies clearly.
Qualifications
CERTIFIED FINANCIAL PLANNER® (CFP)
Accredited Aged Care Professional™
Advanced Diploma of Financial Services (Financial Planning)
A Bachelor of Business (International Business)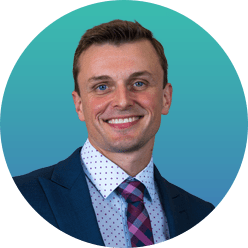 Tristan Barnes
State Manager Advice, SA
As the State Manager of Unisuper's Advice business in South Australia, Tristan's primary focus is supporting great outcomes - for Unisuper members and for Unisuper's SA Advice team.
Tristan's experience in delivering high value financial advice spans many years and specialisations, including the delivery of personal financial planning advice to high net worth retail clients and financial consultancy to medium and large corporations (listed and privately owned).
With a deep interest in how human psychology affects financial decisions, Tristan will assist you to gain a stronger insight into your feelings and beliefs around 'money', how these factors can affect behaviour, and how these considerations can help you to set meaningful lifestyle and financial goals.
As your professional financial adviser, Tristan builds financial strategies for you that aim to underpin the life you want to live and protect and nurture those things which are important to you. Your financial trajectory will be clear to you and you'll understand any risks, opportunities and trade-offs, so you can make great decisions now and in the future.
Qualifications
CERTIFIED FINANCIAL PLANNER® (CFP)
Bachelor of Commerce
Advanced Diploma in Financial Services (Financial Planning)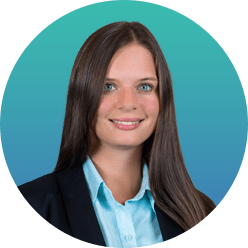 Lana Ushenin
Financial Adviser, Review Service
Lana's experience in the financial services industry started in 2009 working in a senior paraplanner role for various financial advice firms. She has extensive experience in creating financial plans and has a depth of defined benefit knowledge.
Lana knows that providing strategic advice can change members' lives. She is passionate about achieving members' personal goals and believes in reviewing their plan regularly to keep them on track. Her speciality areas include wealth creation strategies, retirement planning, superannuation advice and cash flow management.
Lana incorporates integrity and ethical business practices in every aspect of financial advice. Lana enjoys keeping abreast of new strategies and legislative changes to ensure her clients benefit from this knowledge. She is a strong advocate for financial literacy and is particularly keen to promote women in super. One of Lana's greatest skills is explaining complex strategies in a simple, easy to follow manner.
Qualifications
CERTIFIED FINANCIAL PLANNER® (CFP)
Master of Applied Finance
Graduate Diploma of Financial Planning
Bachelor of Commerce (Accounting and Corporate Finance)
Financial services guides
UniSuper Advice is operated by UniSuper Management Pty Ltd (USM), ABN 91 006 961 799, AFSL No 235907, which is licensed to provide financial product advice to members. UniSuper Head Office: Level 1, 385 Bourke Street Melbourne VIC 3000. Financial Advice Centre: 1800 823 842. Email: advice@unisuper.com.au.
CFP®, CERTIFIED FINANCIAL PLANNER® are certification marks owned outside the U.S. by Financial Planning Standards Board Ltd. (FPSB). Financial Planning Association of Australia Limited is the marks licensing authority for the CFP Marks in Australia, through agreement with FPSB.