A word from our CEO - Super Informed December 2021
Our new CEO, Peter Chun, shares his vision for UniSuper's future over the next few years, introducing the three core elements of this vision, Choice, ESG and Retirement.
---
Hi everyone,
I'm excited to have joined UniSuper as the new CEO. I took over from Kevin O' Sullivan in September 2021 and it has been a pleasure to join at such a significant time. I want to express my sincere gratitude to Kevin and his leadership, and I also wanted to take the time to introduce myself and share my plans for the Fund.

I've spent the last 30 years working in super and have a deep passion for the industry. I began my career as a consulting actuary and have had experience across both retail and industry super funds.
Having spent my entire career in superannuation, I've been a long-time admirer of UniSuper. With an enviable trophy cabinet and investment performance that speaks for itself, it is a 'hidden gem' of a super fund. As the new CEO, it's my goal to nurture and share this hidden gem.
Here's my vision for UniSuper over the next few years.
Choice
Firstly, in a world of Choice, I want UniSuper to be your first, and last fund. I want you choose to stay with us, up to, and through retirement.
Why? Because we have an excellent reputation for strong long-term investment performance and very low fees. But it's not just me who thinks we're a good fund. We were recently voted as SuperRatings' Fund of the Year for 2022, as well as Money magazine's Best Super Fund 2022 in their Best of the Best awards, with 5 total awards, the most of any super fund.
This award cements our position as one of Australia's best value super funds and demonstrates that we're delivering on our mission. And at a time when the industry is undergoing fundamental change and becoming more competitive, it's great to see that our efforts to always work in our members best financial interests are being rewarded.
Environmental Social and Governance (ESG)
I also want UniSuper to be a leader in ESG. Connecting to the hearts and minds of members around Environmental, Social and Governance issues - meeting the expectations of the community and focusing on sustainability.
We're already a leader in this space as one of the country's largest managers of sustainable investment options (with more than $13 billion in funds under management), as well as a leader in climate risk transition with our investments.
The theme of decarbonisation in the economy will be the biggest issue of our generation. But ESG is more than just the E, the S & G are just as important. I look forward to building on this into the future, and being known as a responsible, sustainable investor and fund.
You can hear our investment update from Chief Investment Officer, John Pearce.
Retirement
Thirdly, we want to be known as a trusted brand in Retirement, that people turn to for their retirement needs (both advice and range of product offerings). We have a lot to offer people in retirement. But you don't have to take my word for it. ChantWest awarded us Pension Fund of the Year 2021, so when you retire with a UniSuper pension, you know you cannot find a better product.
You can read more about turning your super into retirement income with our faqs.
So Choice, ESG and Retirement are the three core elements of my vision for UniSuper. They'll each be underpinned by a reinvigorated focus on diversity and inclusion for our people, our employer partners and you, our members.
Helping you protect and grow your savings to create a future worth retiring for. And that doesn't cost the earth – that's what I'm most excited about.
I'm really impressed by the achievements UniSuper has delivered so far, and I'm excited about the next chapter. I hope you are too.
Regards,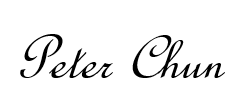 Peter Chun