We're on campus with you
We're available to help you with information or personalised advice about your membership and our range of products. You can meet with a super consultant or financial adviser on campus or via secure video conference.
Address

Ground Floor, Room 2L008
2 Luton Lane
Hawthorn VIC 3122

Hours

9.00am to 5.00pm Mon to Fri
Phone

1800 331 685
8.30am to 6.00pm (Melbourne time) Mon to Fri

Fax

1300 224 037
How we can help
General advice
Our super consultants offer general advice and help with your super at no additional cost.
Select advice
Our financial advisers offer personalised advice relating to your super.
Comprehensive advice
Our financial advisers provide comprehensive advice on super and other financial matters such as budgeting, wealth creation, retirement planning and aged care.
Our team at Swinburne University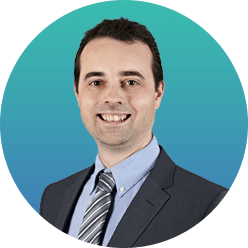 Andrew O'Neill
Deakin University | Swinburne University of Technology
Andrew is available to provide general information about superannuation, answer questions about UniSuper products and services, or help with your paperwork.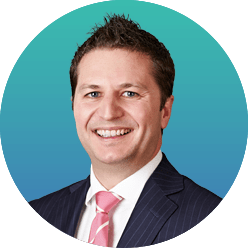 Dale Barratt
Senior Private Client Adviser
Having worked for funds management, banking and private trustee firms, Dale draws upon a diversified skill set when providing quality advice to his clients.
With close to 20 years' experience in the wealth management and financial sector, he has developed specialised knowledge in superannuation, retirement, portfolio construction and estate planning strategies.
While the pursuit of knowledge forms the foundation to Dale's expertise, listening to and helping people achieve their personal financial goals is what he is passionate about. Dale understands that every person is unique and tailored advice is an essential component to any successful financial plan. He initially starts by gaining a complete awareness of each client's position, and then provides quality strategic advice in the client's best interest. He believes that as peoples' circumstances change, it's important to review and update strategies with a professional adviser to ensure goals remain on track.
You can see Dale at the University of Melbourne and University of Tasmania.
Qualifications
CERTIFIED FINANCIAL PLANNER® (CFP)
Masters of Financial Planning
Masters of Applied Finance
Masters of Business Administration
Diploma of Financial Planning, Dip FP
Diploma of Management
Professional associations
Financial Planning Association Australia (FPA)
Financial Services Institute Australasia (FINSIA)
Seminars and webcasts
Get help at every stage of your super journey with our events, seminars and webcasts.
Events are held at university campuses, at off-campus venues, or online.
Seminars
Learn about super and retirement planning, or get the latest finance insights from our experts.

Seminars are free to attend and you can bring your family or friends.
Webcasts
Our free webcasts are available live or on-demand.

Learn about super, retirement and money matters—when it suits you.