We're on campus with you
We're available to help you with information or personalised advice about your membership and our range of products. You can meet with a super consultant or financial adviser on campus or via secure video conference.
We're here for you
Learn about who UniSuper are and why we're a great choice for your super.
How we can help
General advice
Our super consultants offer general advice and help with your super at no additional cost.
Select advice
Our financial advisers offer personalised advice relating to your super.
Comprehensive advice
Our financial advisers provide comprehensive advice on super and other financial matters such as budgeting, wealth creation, retirement planning and aged care.
Our team at University of South Australia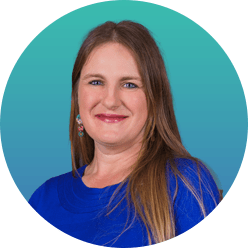 Melanie Carvill
Super Consultant
Melanie is available to provide general information about superannuation, answer questions about UniSuper products and services, or help with your paperwork.
You can book an appointment with Melanie at the following locations:
Flinders University
University of South Australia
Charles Darwin University - primarily via video conference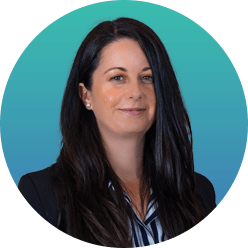 Briohny Powell
Financial Adviser, Select Advice
Briohny joined UniSuper in 2017, bringing her unique blend of expertise and genuine client service.
With over 10 years' experience in the financial services industry, specialising in superannuation, insurance, taxation planning and holistic advice, Briohny is passionate about understanding our members' financial goals and objectives and seeing the positive differences planning can make for her clients.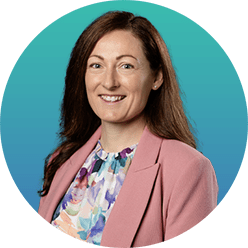 Renee Zimmermann
Private Client Adviser
Renee began her career in financial services as a Paraplanner in 2008 and quickly progressed to directly supporting clients as an Associate Adviser. This gave her the opportunity to advise clients across a broad range of needs and circumstances throughout their changing life stages. This experience also helped her to develop a strong technical background across a broad range of financial strategies.
Renee joined UniSuper in 2013 as a Review Adviser and has since been promoted to Private Client Adviser.
She passionately believes that regularly reviewing clients' circumstances is an integral part of the financial planning process. She's committed to maintaining ongoing relationships with her clients, enabling her to identify any new opportunities, ensure their retirement plan is still on track, and that they are working towards the achievement of their identified financial goals. This ensures that a clients' financial situation can be successfully managed as their personal circumstances, the legislative environment and economic conditions change.
Renee is also an advocate for educating people to take control of their finances. She encourages her clients to make informed financial decisions she takes the time to explain complex strategies clearly.
Qualifications
CERTIFIED FINANCIAL PLANNER® (CFP)
Accredited Aged Care Professional™
Advanced Diploma of Financial Services (Financial Planning)
Bachelor of Business (International Business)
Seminars and webcasts
Get help at every stage of your super journey with our events, seminars and webcasts.
Events are held at university campuses, at off-campus venues, or online.
Seminars
Learn about super and retirement planning, or get the latest finance insights from our experts.

Seminars are free to attend and you can bring your family or friends.
Webcasts
Our free webcasts are available live or on-demand.

Learn about super, retirement and money matters—when it suits you.