We're on campus with you
We're available to help you with information or personalised advice about your membership and our range of products. You can meet with a super consultant or financial adviser on campus or via secure video conference.
How we can help
General advice
Our super consultants offer general advice and help with your super at no additional cost.
Select advice
Our financial advisers offer personalised advice relating to your super.
Comprehensive advice
Our financial advisers provide comprehensive advice on super and other financial matters such as budgeting, wealth creation, retirement planning and aged care.
Our team at University of Southern Queensland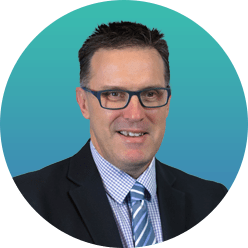 Ian White
Super Consultant
Ian is available to provide general information about superannuation, answer questions about UniSuper products and services, or help with your paperwork.
You can book an appointment with Ian at the following locations:
James Cook University
Southern Cross University
University of Southern Queensland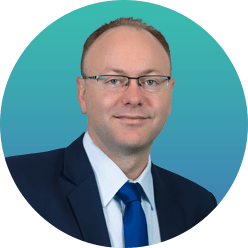 Matthew Sear
Private Client Adviser
Matthew specialises in providing financial advice to defined benefit members. He has been providing financial advice for more than 18 years and has been specialising in defined benefit products for 15 years. He is proudly considered an expert in his field.
Matthew is described as hardworking. He believes his personal values of trust, honesty and integrity, together with excellent interpersonal skills, have permitted him to build rich and sustainable relationships with members.
Matthew aims to help his clients understand their goals and whether they are on track for a comfortable retirement. Furthermore, he aims to help clients manage their affluence and guides them wisely to manage spending and enjoy life leading into retirement, while leaving sufficient capital for later on.
Qualifications
CERTIFIED FINANCIAL PLANNER® (CFP)
Bachelor of Law
Bachelor of Commerce
Seminars and webcasts
Get help at every stage of your super journey with our events, seminars and webcasts.
Events are held at university campuses, at off-campus venues, or online.
Seminars
Learn about super and retirement planning, or get the latest finance insights from our experts.

Seminars are free to attend and you can bring your family or friends.
Webcasts
Our free webcasts are available live or on-demand.

Learn about super, retirement and money matters—when it suits you.